Classes will be held at the Heartland Artists Gallery – 101 N. Michigan Street, Plymouth, unless otherwise noted.
For more information or to register, Contact Us or call 574-936-9515.
**ALL CLASSES NEED A RESERVATION**
2019 CLASSES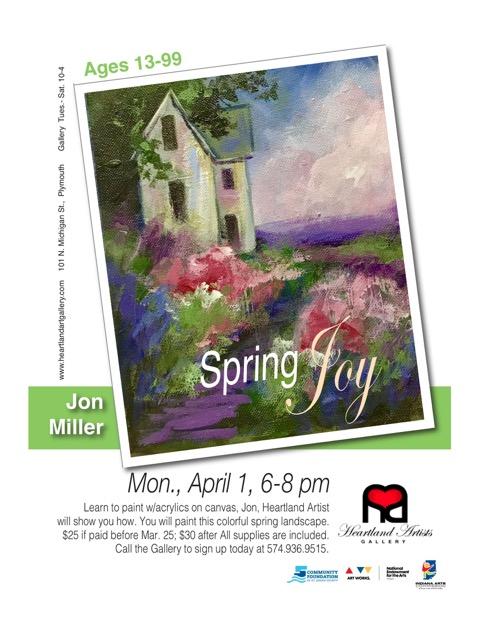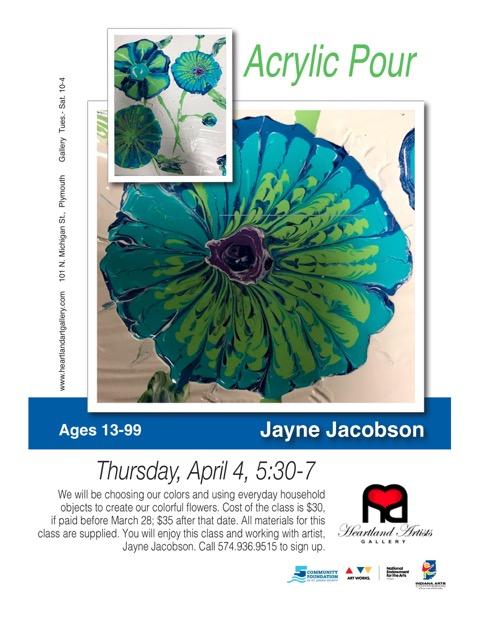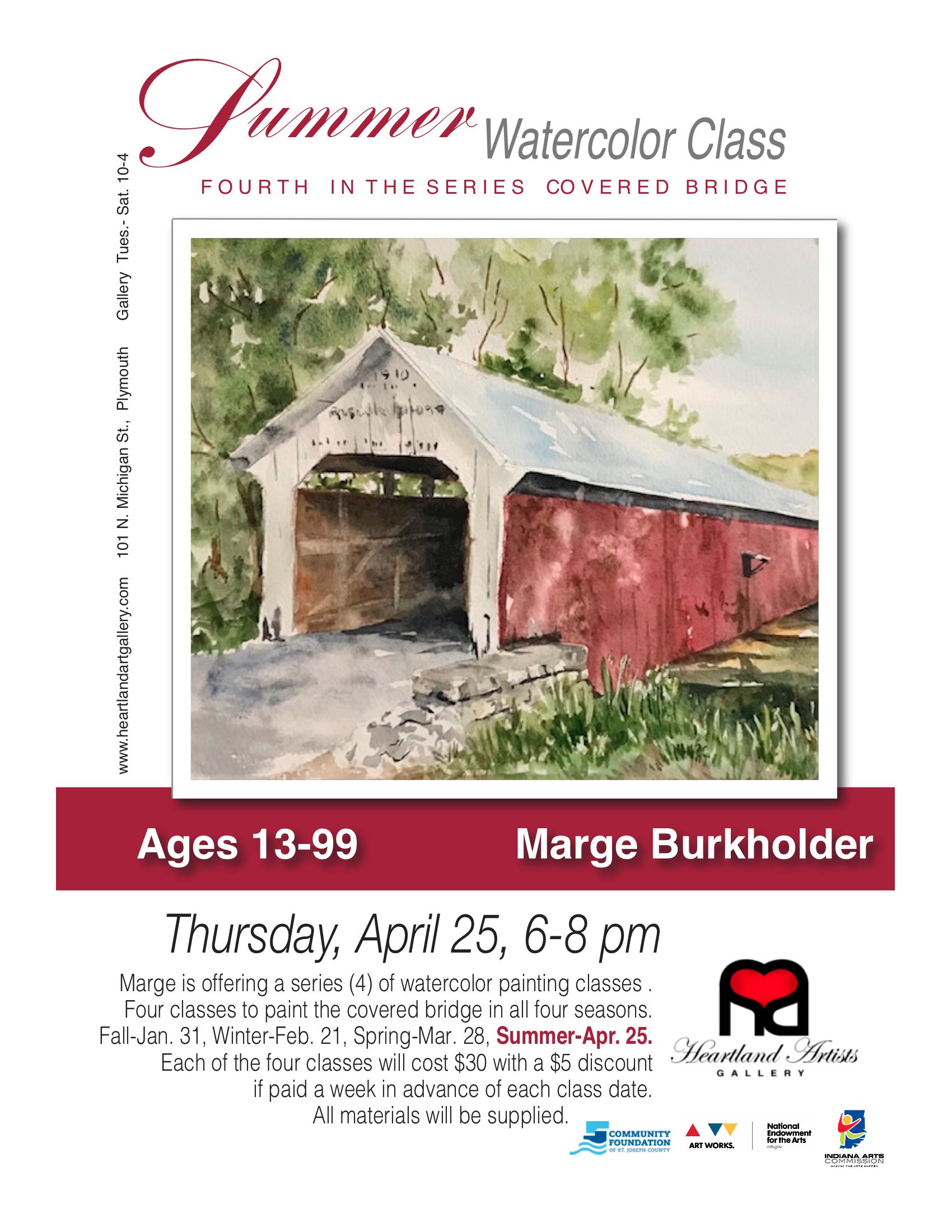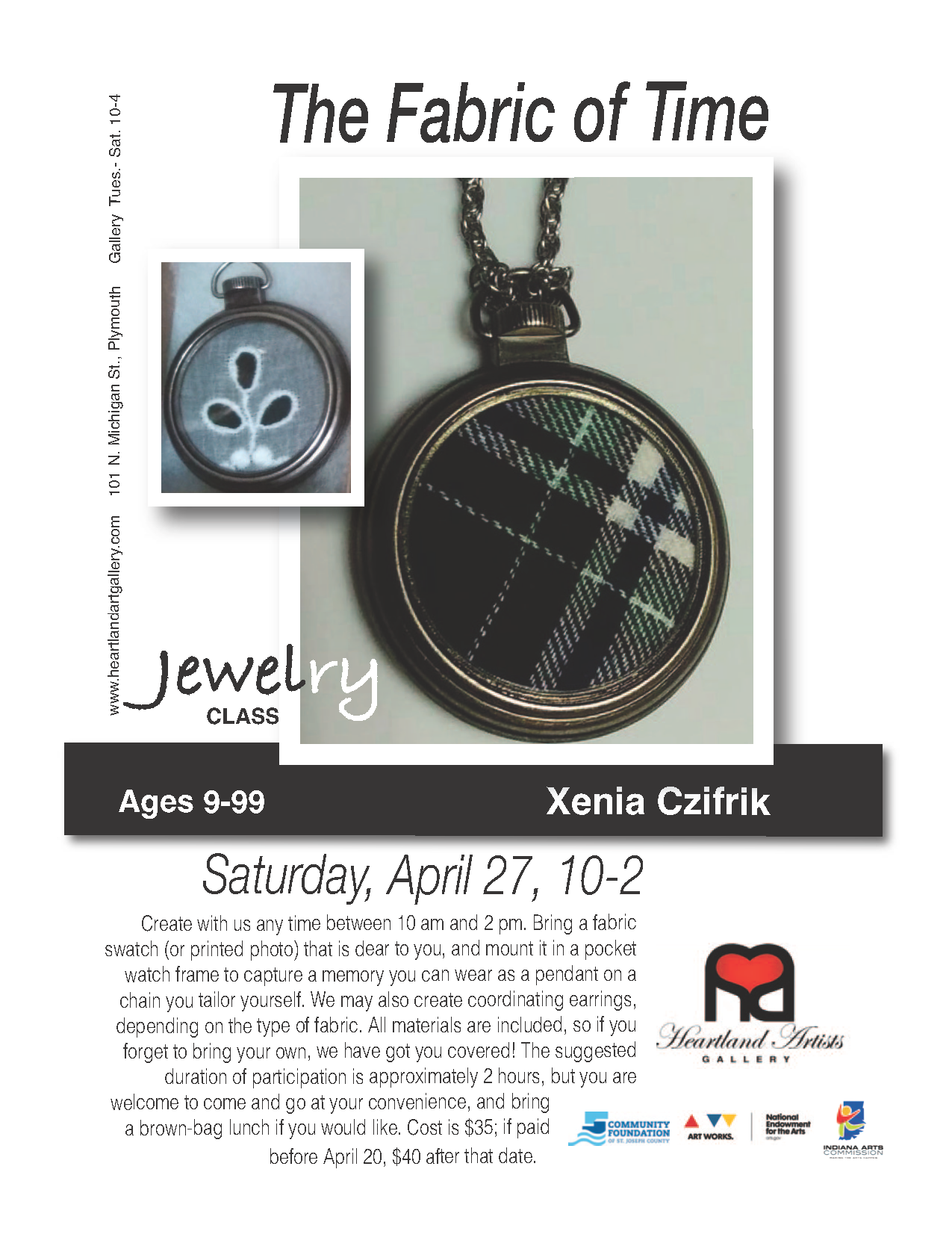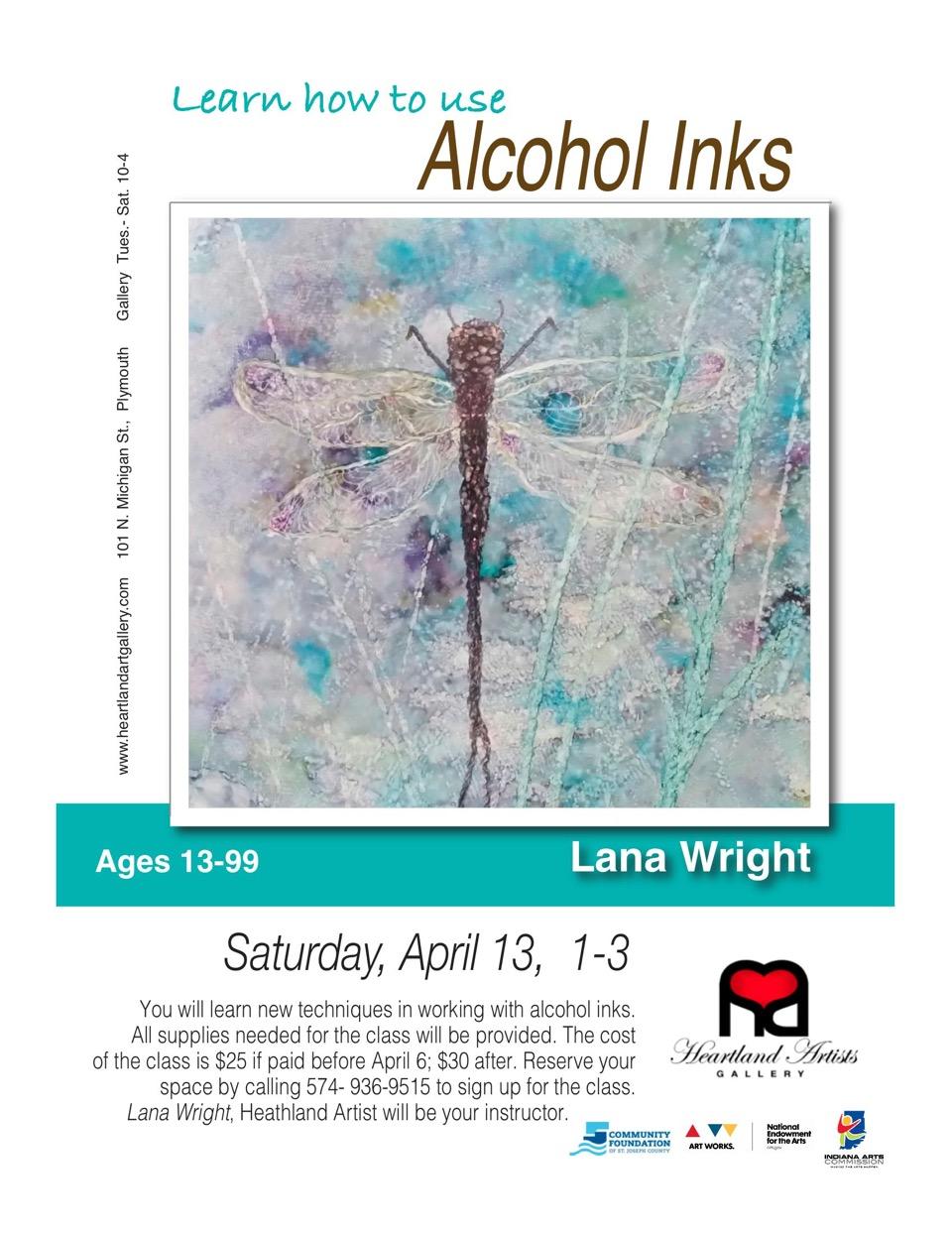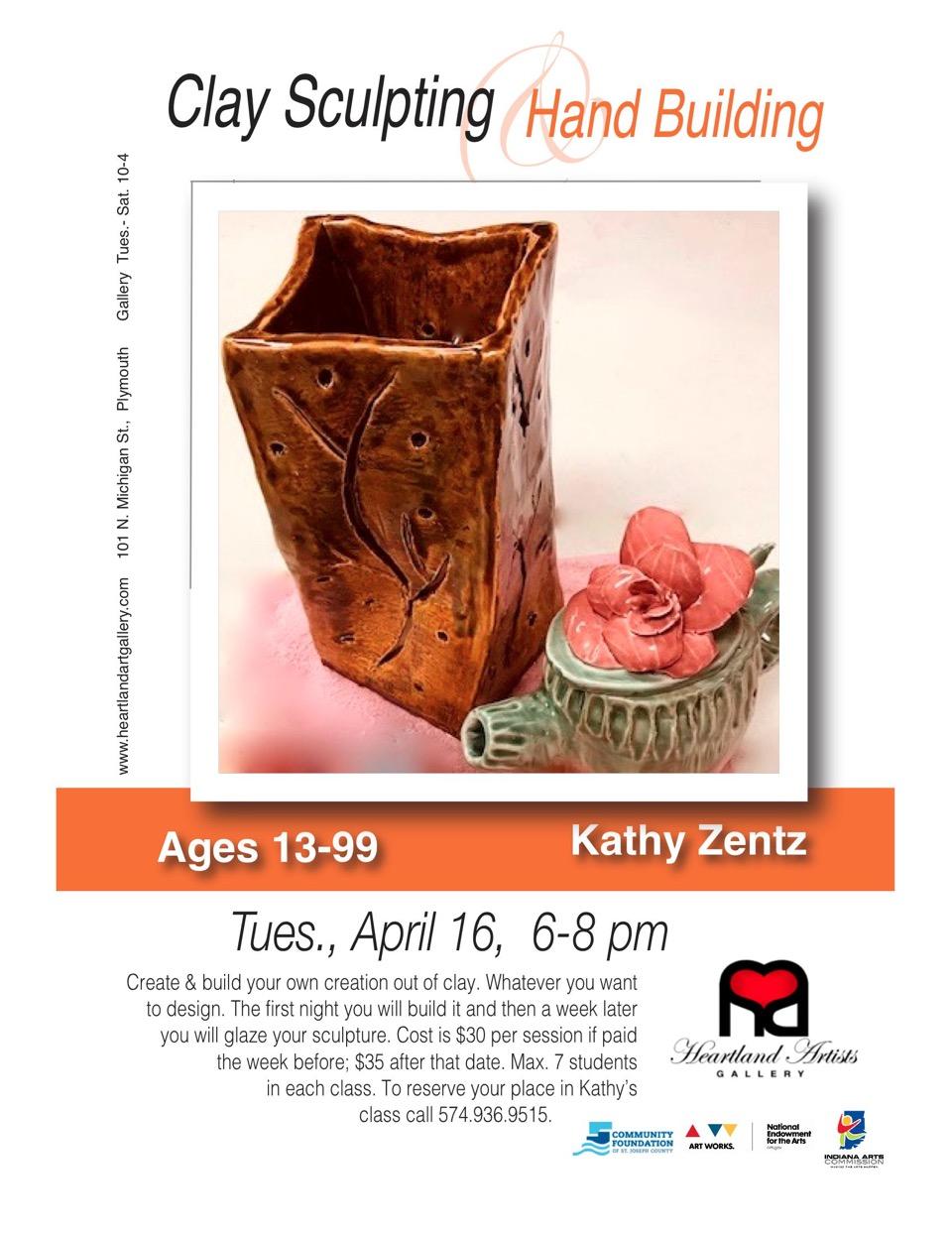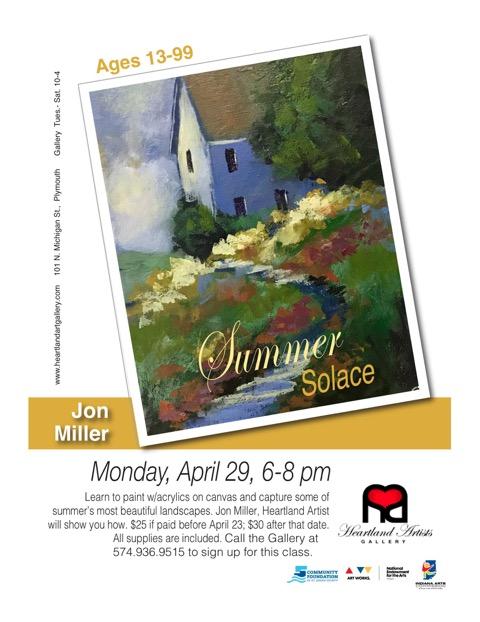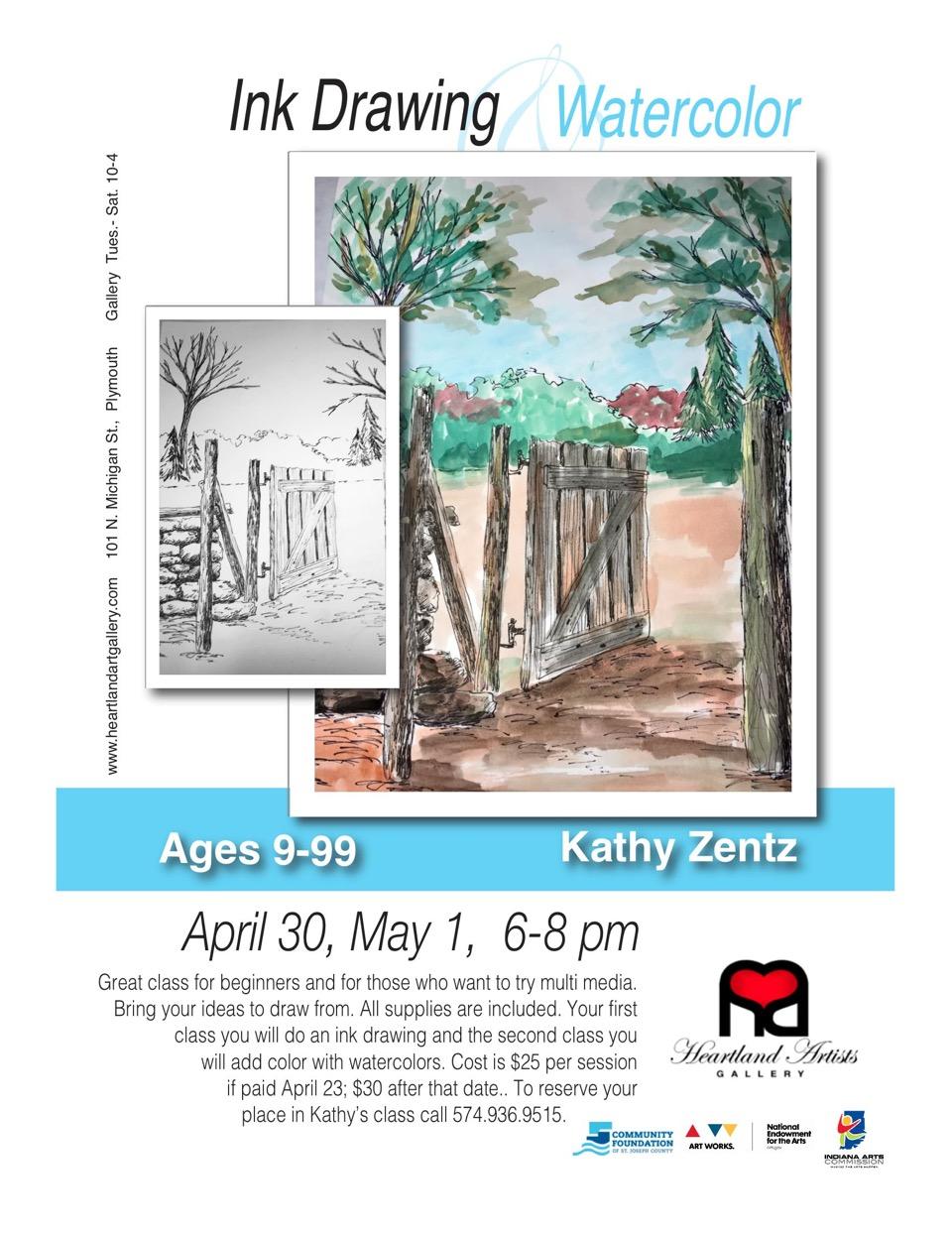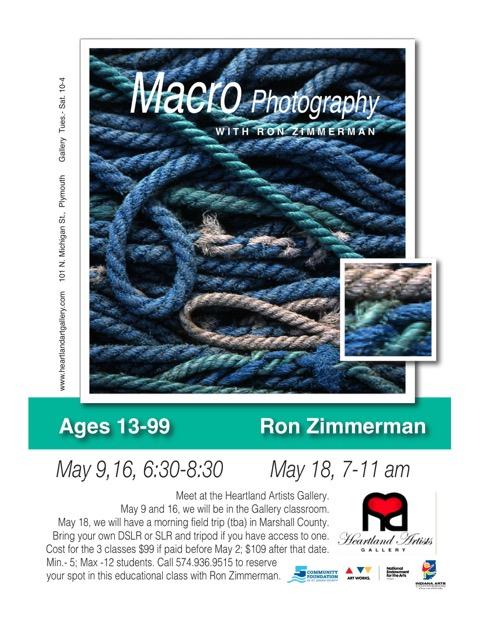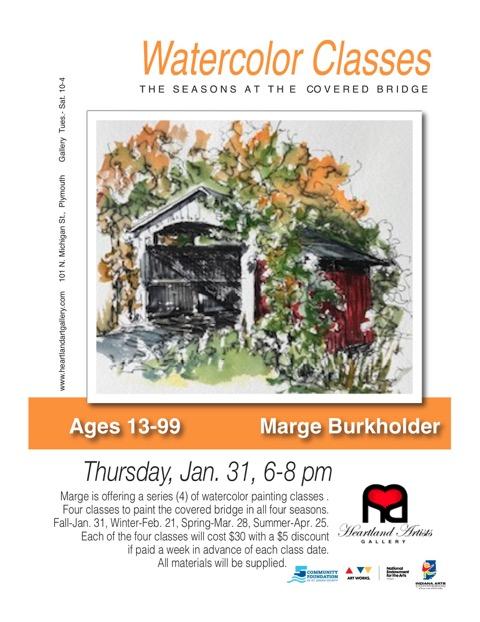 NOTE:  This is a re-scheduled class.  The new date is set for Thursday, May 30th, from 6-8 PM.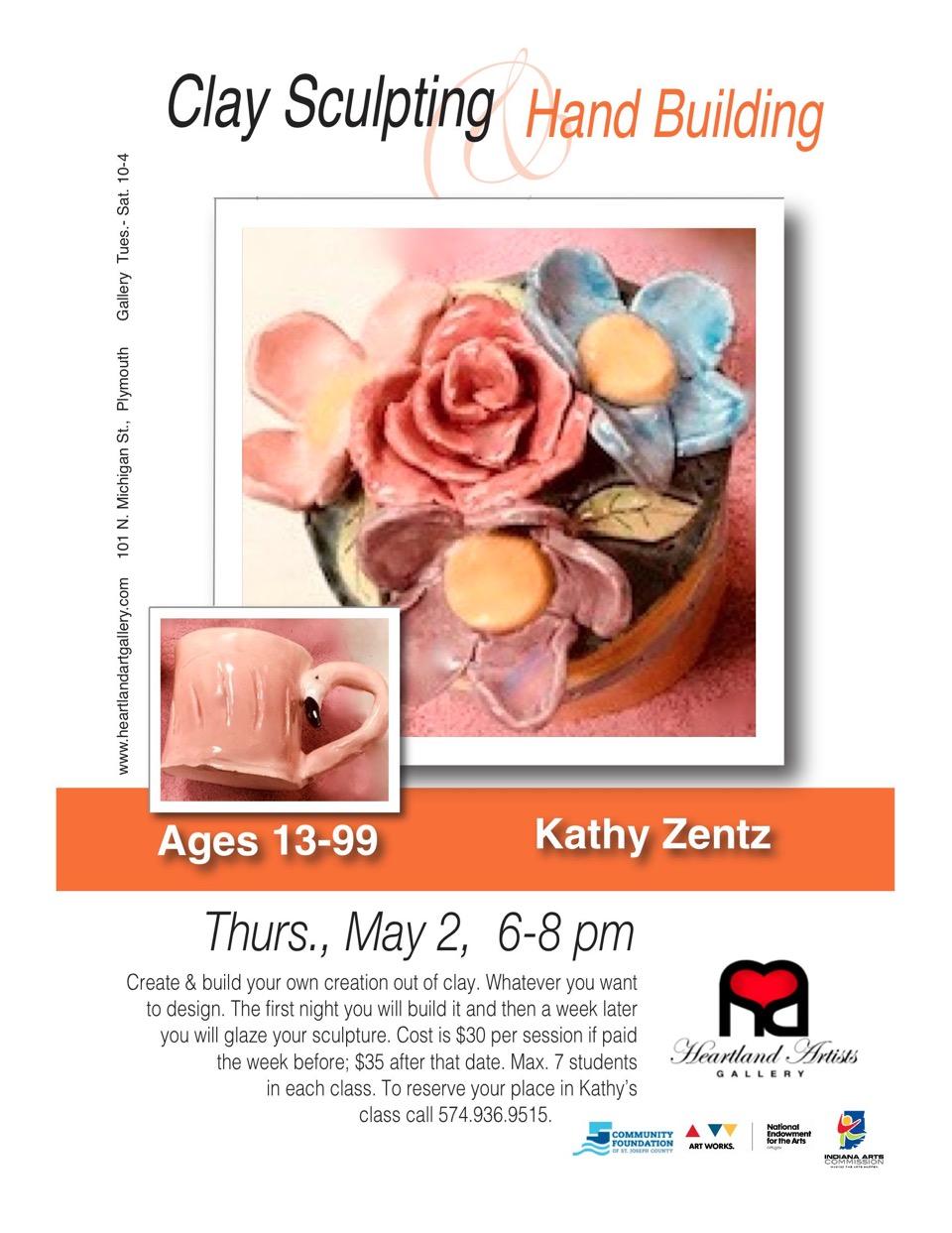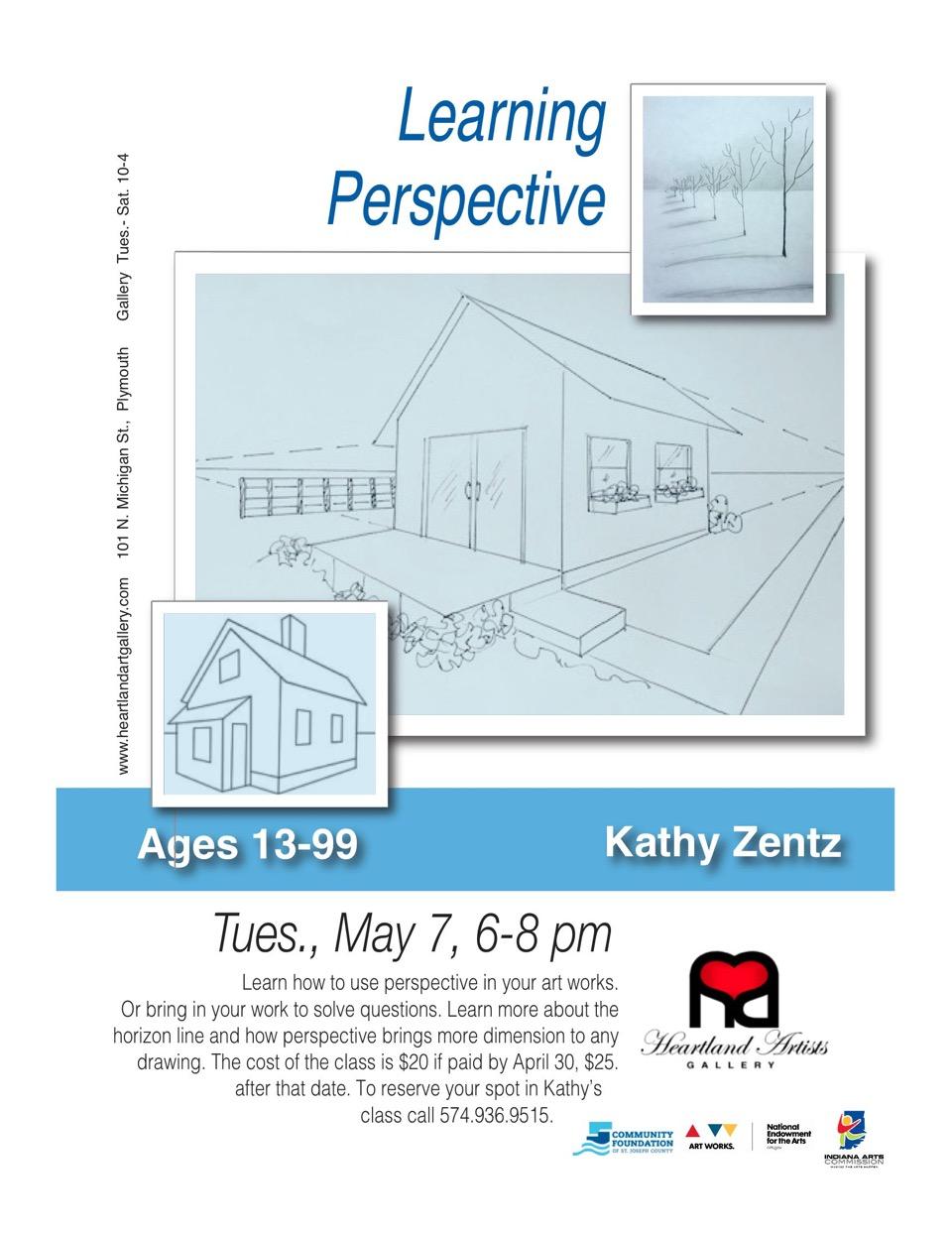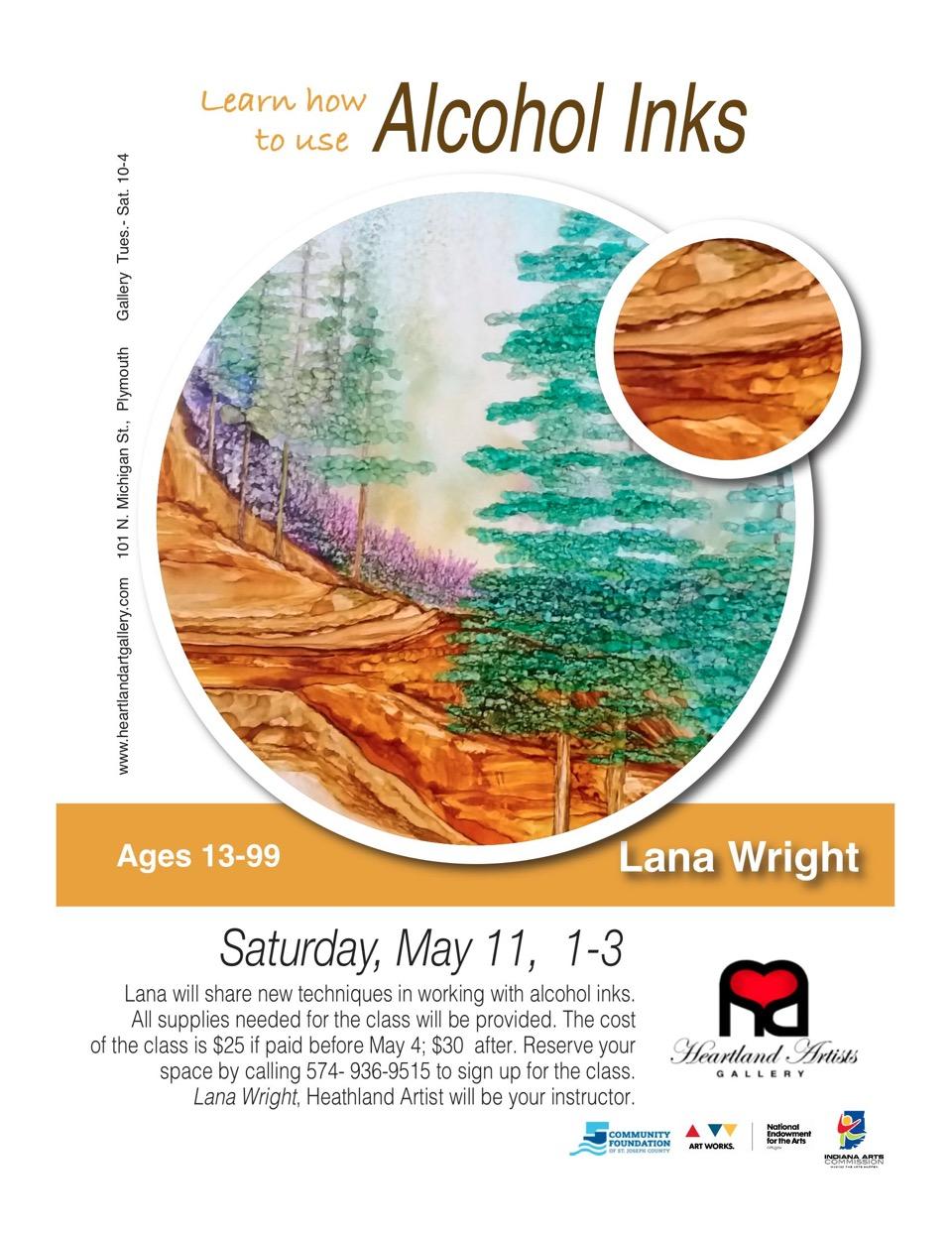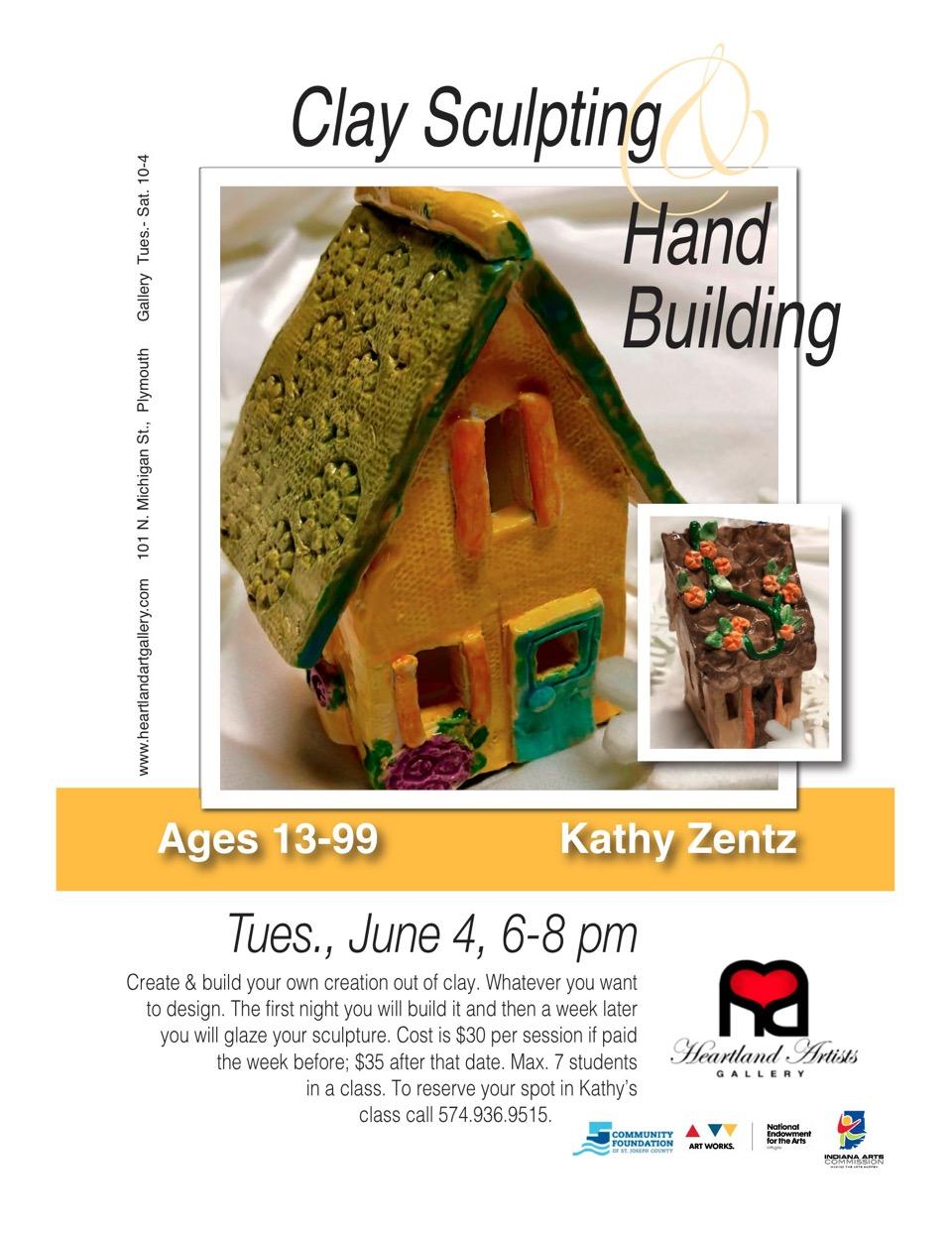 Schedule your Own Time for these Classes:
MAKE POTTERY – on the potters wheel – 3 part class – $50 – Pike Evans
OIL PAINTING – learn to paint landscape – $25 – Pike Evans
COLORED PENCILS – learn dimension, blending – $25 – Kathy Zentz
BASIC DRAWING – whatever you want to draw – $10 – Kathy Zentz
ACRYLIC PAINTING – learn more about acrylics – $20 – Kathy Zentz